About the Campaign
HELP us raise the $40,000 needed to renovate our North American Otter Exhibit and create a more natural habitat to promote breeding between Naya and Luani.
The current otter habitat has provided a home for otters for over two decades. While it has provided a good home for our otters, it needs an upgrade both to address leaking pipes, but more importantly to create an environment that simulates a natural river life that promotes otter breeding. We want to build an underwater Otter Playground!
---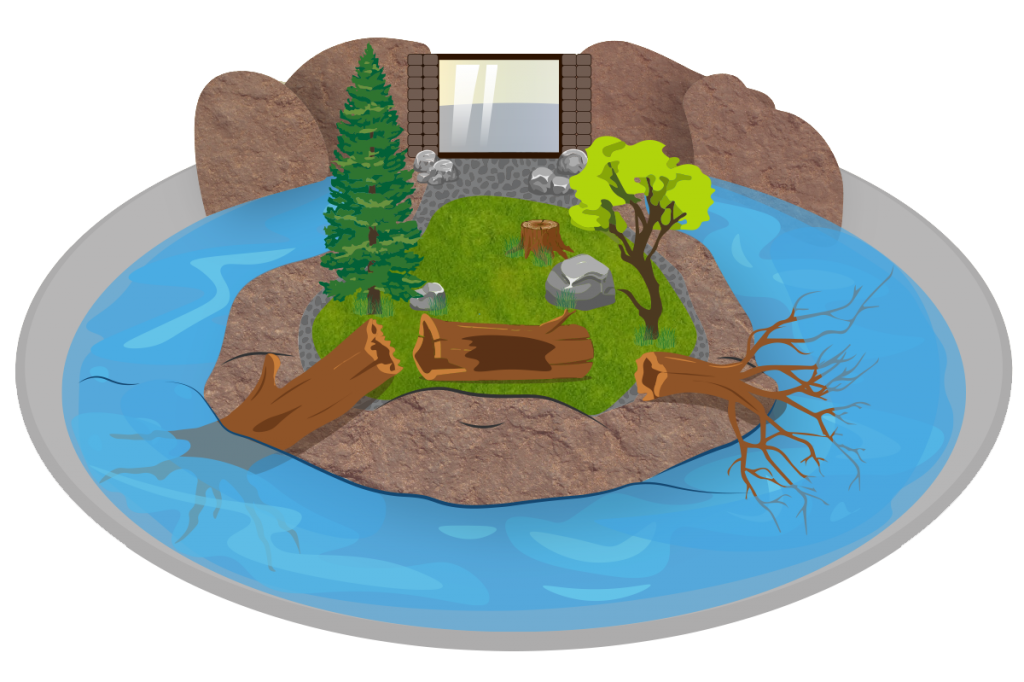 North American river otters have nearly disappeared from lakes and rivers across the United States. Populations continue to be impacted by water pollution and habitat disturbances. Lehigh Valley Zoo participates in the AZA Species Survival Plan (SSP) to ensure the survival of the species. To that end, Lehigh Valley Zoo was recommended by the SSP to breed our two otters, Naya and Luani. River otters have historically been difficult to breed, but new research and success at other zoos over the past several years has inspired us at Lehigh Valley Zoo to promote breeding for Naya and Luani.

Donate Today!

In order to make an offline donation we ask that you please follow these instructions:
Make a check payable to "Lehigh Valley Zoo." On the memo line of the check, please indicate that the donation is for "End of Year Giving". Please mail your check to:
Lehigh Valley Zoo
5150 Game Preserve Road
PO Box 519
Schnecksville, PA 18078