Donate Now!
$109,064
of
$350,000
raised
All monetary gifts are 100% tax deductible.
Funds raised in excess of $350,000 goal will go toward the overall African Trail project.
Naming opportunities are available! For inquiries on naming opportunities or your donation, please contact Doreen Carl, Development Manager at 610-799-4171 ext. 232 or email dcarl@lvzoo.org.

OR ADOPT AN ANIMAL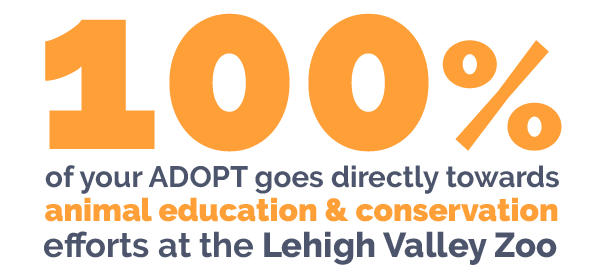 ---
   Click here to visit ADOPT Webstore